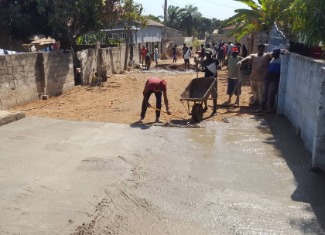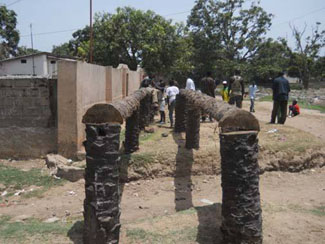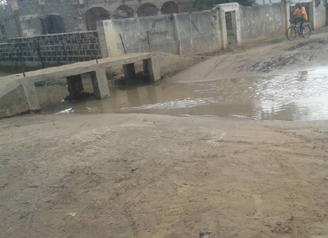 We provided financial support for the building of
the first concrete footbridge to replace the
traditional bridge. They built the second
one with the group's and community funds.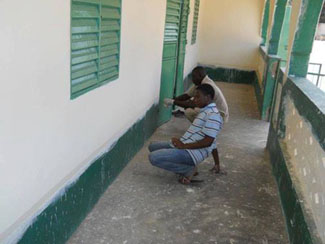 With local donations used to buy materials,
the group provided the labor to upgrade a mosque.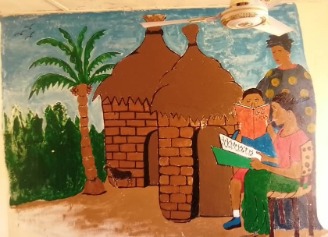 Artist Sheban Mbye completed the first mural
commissioned by BYDA and POHGEP.
The mural is in the library.