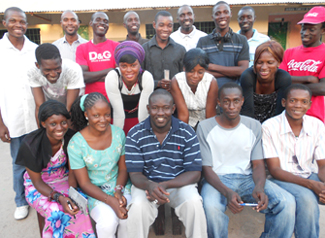 (Left to right, front row) Jainaba Jobe,
Fatou Touray, Buba Camara, Jabel Ceesay,
and Momodou S. Jallow

Left to right, middle row) Krubally, Amie Mballow,
Ousman Bah, Teneng Conteh, and Omar Bojang

(Left to right, last row) Sadibou Sey, Aliu Jallow,
Samba Jange, Biran Ceesay, Amadou Camara,
Demba Bah, Muhammed Nyass, and Omar Camara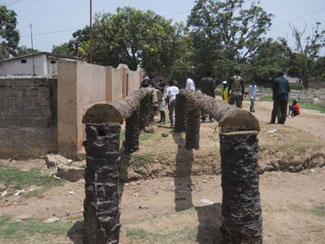 We sought funding to build concrete pillars in
place of palm tree trunk pillars, which have to be
replaced every year. This footbridge has since
been replaced.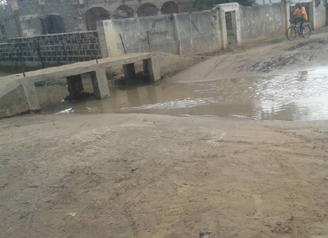 We provided financial support for the building of
the first concrete footbridge. They built the second
one with the group's and community funds.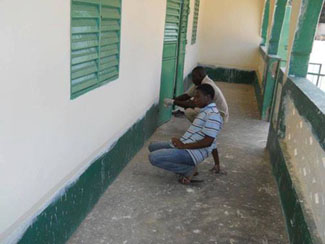 With local donations used to buy materials,
the group provided the labor to upgrade a mosque.